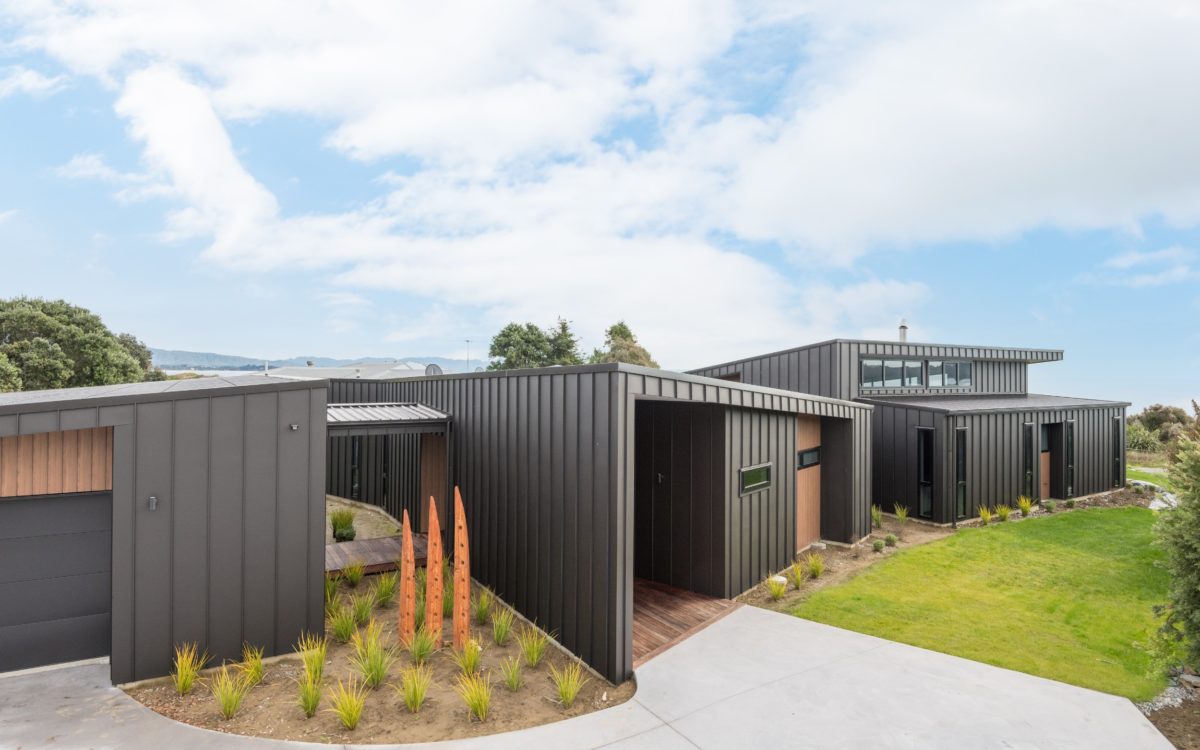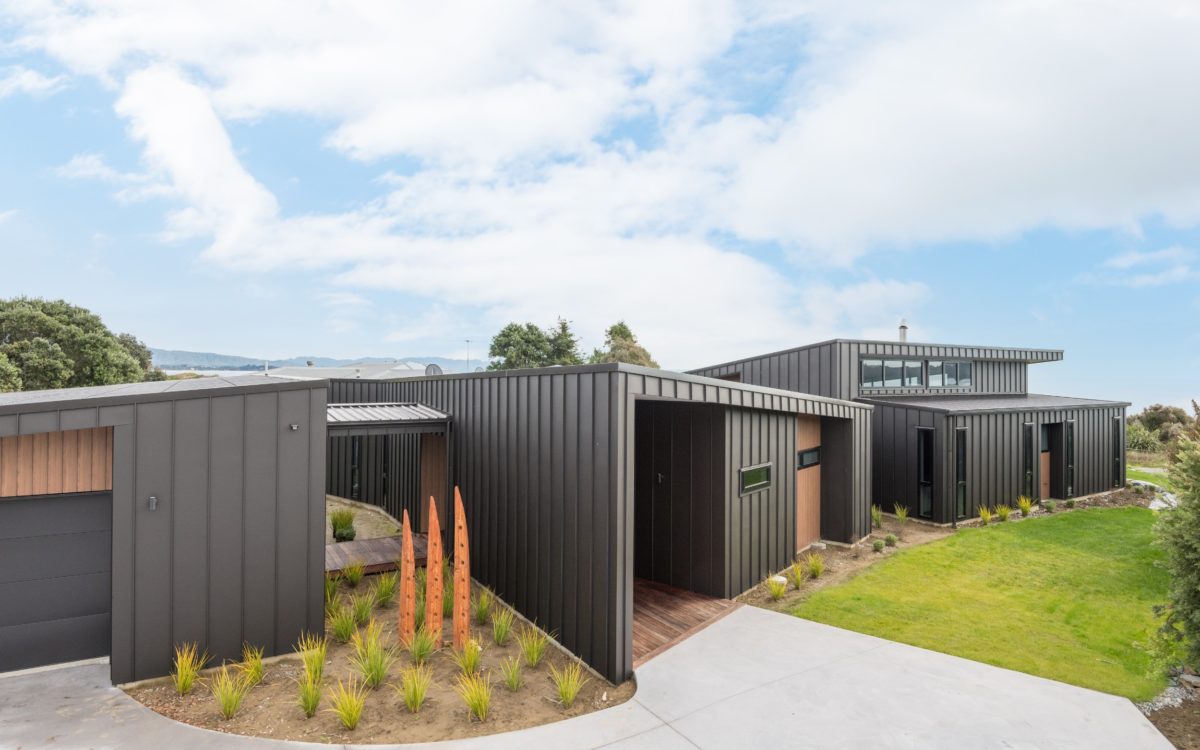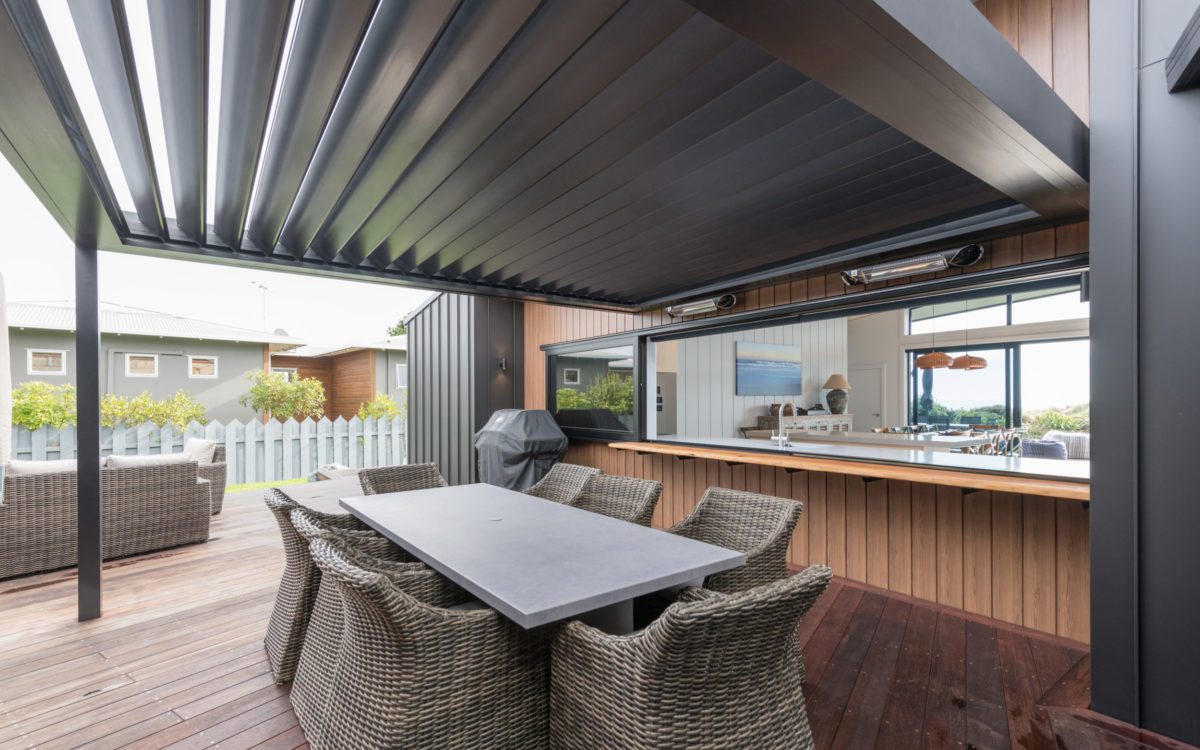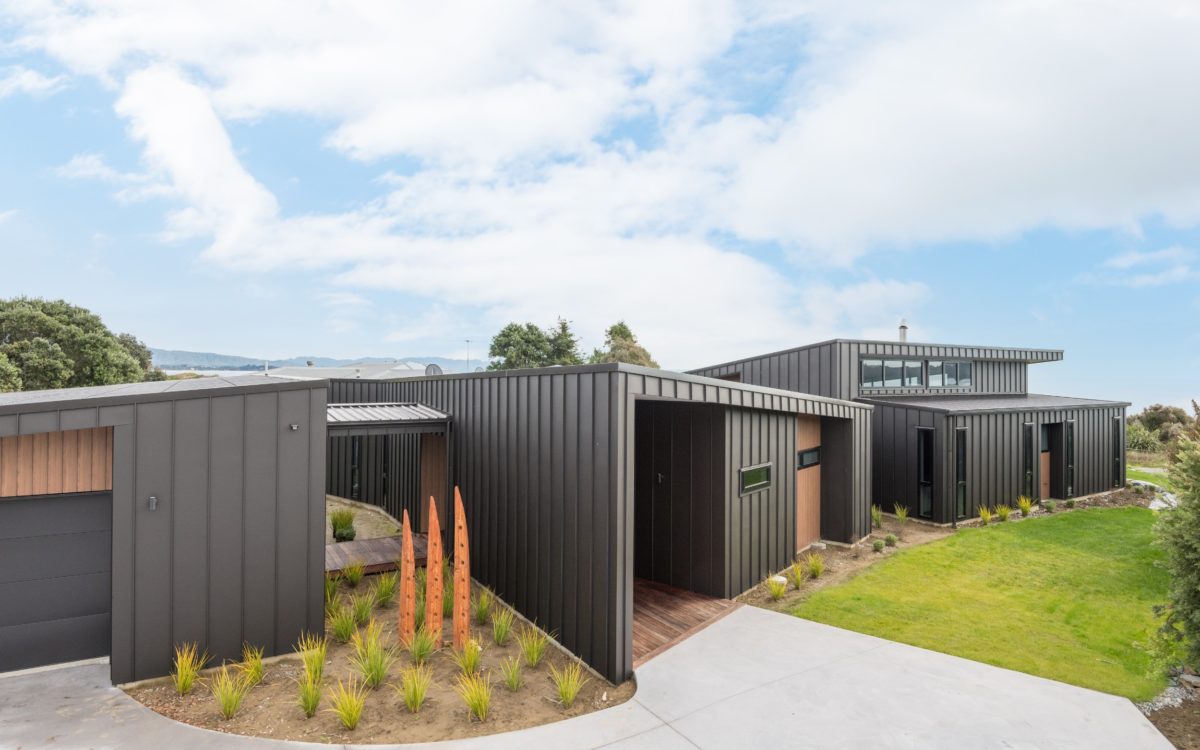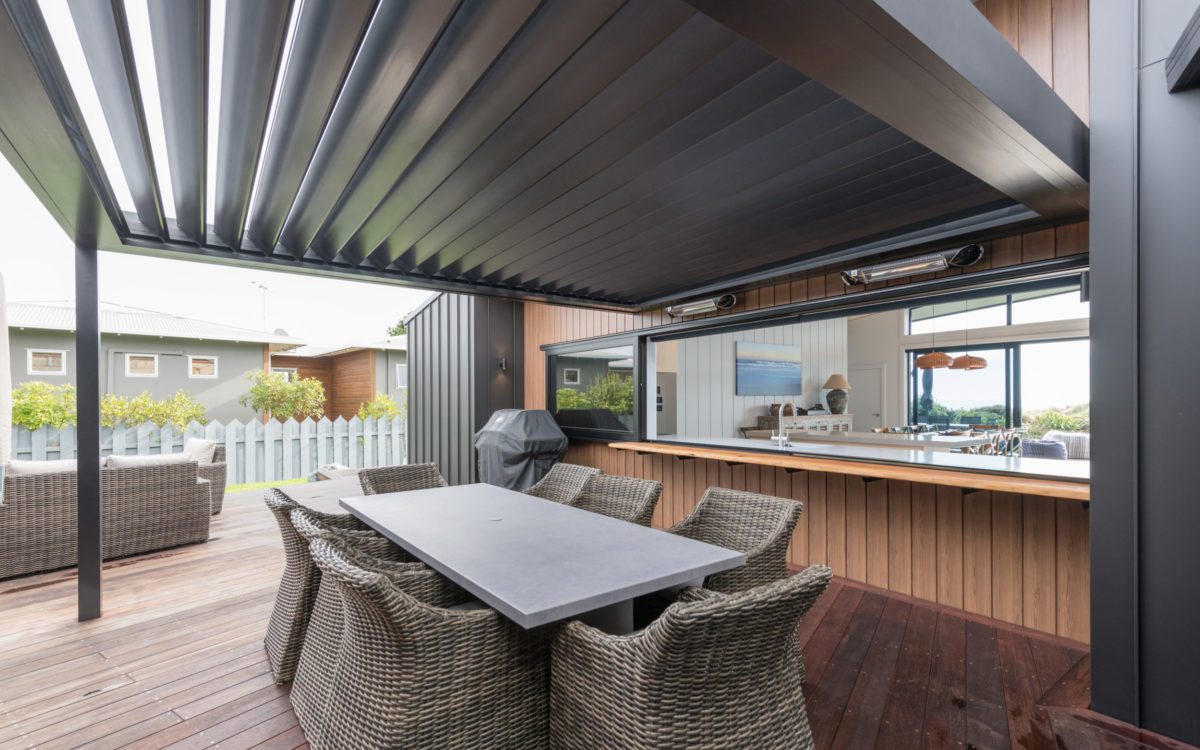 Golden Bay Builders Award Home 2021 Pohara
NATIONAL AWARDS WON
Top 100
REGIONAL AWARDS WON
Regional Pink Batts Craftsmanship
Regional Category Winner
Regional Gold
REGION & CATEGORY:
Nelson / Marlborough / West Coast
New Home $1.5 Million – $2 Million
How do you build a top-end holiday home for three generations of two separate families? You construct three separate buildings that provide plenty of separate spaces for individual groups. Then you link them with walkways that create sheltered outdoor living zones and let natural light flood in. Done.
Given this 380sqm house, with views of Golden Bay, is exposed to coastal conditions, it also required robust, durable materials, such as powder-coated aluminium cladding and fibre-cement interior wall linings. The outdoor dining area beyond the kitchen is sheltered from the sea breeze and prevailing winds and the sliding kitchen window creates a practical link. Covered outdoor zones around the building take into account high rainfall and the cantilevered roof at the front provides ample shelter.
The delight is in the detail of this five-bedroom, four-bathroom luxury home. The soffit linings align with the ply on the living room ceiling and cement fibreboard wall linings are precisely cut to allow a negative detail around the top and base of the aluminium cladding.